Archive for the 'Auto & Motor' Category
Ways to Cash in Your Junk Car
A lot of people who have cars and want to get rid of them because they are old and non-roadworthy, and want to buy a new one. Most people have no clue on how to do away with their junk cars. They end up losing the opportunity to make money from them. They will either up giving out the cars for free of charge or even contract tow companies pull them to scrap yards. This article is to give you hints on how to sell your junk car for cash.
You may have a vehicle that you are not content with, and you consider it to be un-roadworthy, or the vehicle is wrecked to the degree it 's hard to repair or excessively costly, to repair. well, you can exchange them to get money. You ought to always make a consideration of getting some money from these vehicles before you give them out freely to a salvage yard. There are people whose primary interest is trading with money for junk cars. Even if the vehicle is extremely damaged or not fit to be driven, other people see them as significant assets.
A junk car buyer will consider the valuable spare parts of the car. They take them to salvage yard where they break them apart to get the usable parts for which they either resell or use them for their benefit. These junk car buyers mostly include people who run an auto salvage companies or car repair shops whose interests are in cheap car parts which they will reuse them in repairing other vehicles.
The car repair shops are by far the best places to consider when you decide to trade in a salvage vehicle. The owners of the shops are constantly searching for various auto parts from different sources. You may as well trade in your car with people operating an auto scrap yard for money.
The junkyard operators are usually in the business of breaking junk cars down and acquiring any usable parts. After getting are the good spare parts, they sell them to their customers. A lot of people consider buying cheap spare parts for their cars since they are readily available and they can afford them.
Before your trade in your junk car, there are some requirements to meet prior to the sell. You ought to give evidence of ownership of the car to a potential client; this will provide them with the affirmation you are the lawful owner of the vehicle's title, it has not been stolen.
Also, ensure that you take note of all the usable spare parts in your car. You can make a list of these parts, do a price research on them in the second-hand market; this will assist you to have an idea of their value hence you won't be ripped off. Either the seller or the buy can make an offer on the spare parts of which it can be acknowledged or dismissed. Being an owner of a junk car, cash it in to make some money.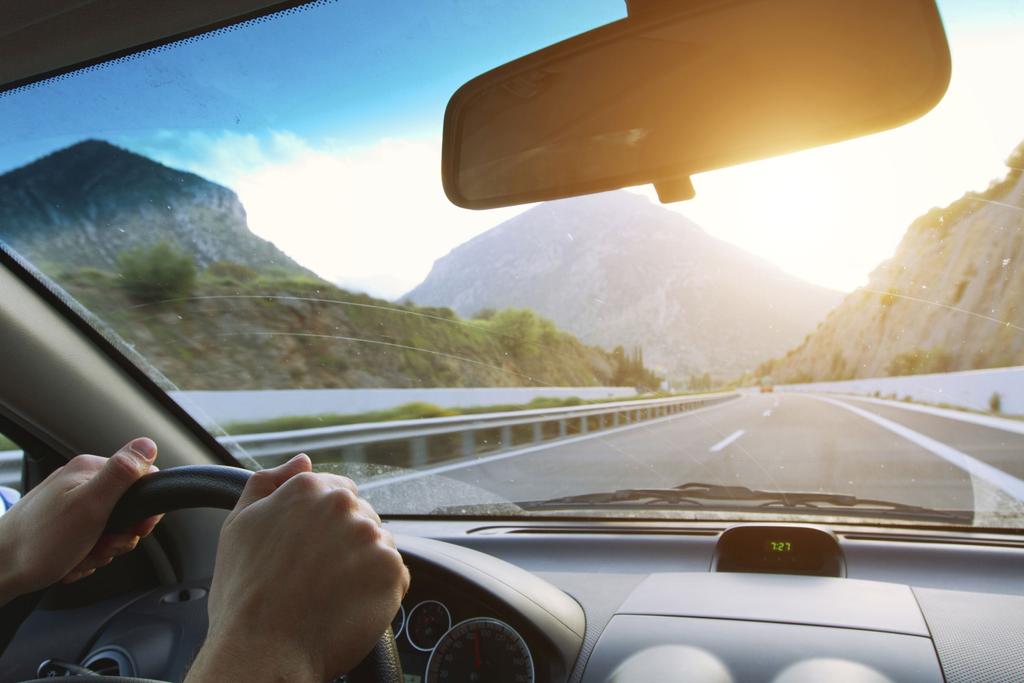 Don't Just But Products-Buy the Right Products for Maximum Auto Protection
Buying an automobile is a major investment and it is hardly the kind of decision that is made abruptly. Automotive dealerships handle the vehicles before they become the valued property of the consumer and as such,they need to ensure that the products are kept in good condition before they sell them. All good car dealerships have the expertise to use the best car maintenance products that help to keep the car looking as good as it looked when it was shipped in.
Protective car care product companies work hard to produce an array of good quality products that once used on vehicles make them look sleek and simply terrific.
Some of the more common protective care products are soaps,chemicals for reconditioning,cleaners and other chemicals that find a lot of use in detailing shops,garages and car washes.
One of the best known companies when it comes to the production of excellent quality protective care products is ECP Incorporated,which has done business since 1969.
This company rose to industry leadership when they decided to create a country wide training center for new and used car dealers as well as agents where these industry players were taught about sales and on how to train other users of the products.
It should be noted that an organization of some good standing called BBB(Better Business Bureau)has thoroughly reviewed various parameters in relation to ECP Incorporated and given them a good rating of "A+"
While the company has received positive reviews from dealers and other customers and has been highly rated by BBB,it is important to get all the information on a particular product and judge for oneself whether they think the product is the most suitable in regard to the specific need they need to satisfy.
When looking at the reviews of a company such as ECP Inc,you may need to pay attention to the exact nature of the issues raised and how the company has handled the complaints as opposed to just becoming fixated with the number of complaints made.
A product like the ceramic coating that has become all too popular in the detailing arena is one of the products that makes the car look so attractive at the yard;it is what makes your eye like the car in the in the initial stages of the buying process.
ECP Inc also produces high quality coolants for the engine which help it cool off fast after driving the car for some time.
It is ok to be picky when it comes to selecting the right auto maintenance and detailing products for your shop as the wrong choice may result in undesirable results.
If you own a dealership or are an individual end user of car protection products,you need to consider the reviews of the company that makes them so that you don't end up buying products that harm more than protect.
Different Kinds Of Car Warranties
At some point a car will always break down and this is known even before you buy a car. Warranties for cars is brought into your mind with this possibility.These are documents which you sign after buying the car and will cover you r car for a given period. Responsibility of fixing the car when it breaks down is solely left to the manufacturer and the reseller is what is meant by cover. Since the repair cost is left to the reseller, the warranties are cost reductions ways that you can use after buying your car. Since the maker and the reseller know more about the vehicle, having warranties is good because they will be responsible for fixing the problems that may arise. Knowing the different warranties is good for you as a car owner since they will make sure that your car is in the condition that you need it to be.
Bumper to bumper warranty is among the many that you need to know. The warranty is given for particular miles that the car might cover or for certain number of years. This type of warranty is usually supported by both the manufacturer and the reseller of the vehicle. It allows your car to be maintained by both the companies. Most manufactures and reseller usually give this type of warranty and thus making it the most common type.Many makers of cars are able to sell their cars to many buyers since they will offer this warranty that people like. It is a warranty that is provided by manufacturers and resellers to those that buy brand new cars. The warranty wil be void once the millage and period has been exhausted and thus getting another warranty can be called for which you can be able to afford.
When it is still new, it is a good idea to cover the car. For the car to be covered once this is the reason. Even after a particular warranty is worn off, with this warranty, you will be sure that the vehicle will still be cared for. Warranties are not subscribed for a given period like insurance.
Powertrain warranties are also some that can help you after the bumper to bumper is void. The part which makes the car move are the only once covered by this as its name suggests. With this king of cover, you will be sure that your car will be moving smoothly. Keeping your car moving smoothly this warranty is responsible for it. Among the parts which will be covered by this warranty are suspension, transmission and the engine. When this warranty is available, the most critical part will be taken care of.
What You Need to Know About Car Warranties
In the present day, acquiring a car is not just becoming common but it has become simple. On the other hand, when you buy a car, you need to also take into account of the warranty for the reason that it is also an essential part of your investment. Typically, there are a lot of car dealers who incorporate warranty in the contract's terms. And car warranties are not just offered for brand new cars as they are also offered for used cars. There are various individuals who like procuring used vehicles better and as a consequence of this fast paced industry, it is not surprising to find a lot of cars that ended up advertises as used ones barely after a short while of being utilized by its original owner. This only indicates that there are many cars out there that still have their original factory warranty and it is still valid the instant it is procured at present.
Your car warranty will not ignore the fact that there is a good chance that you will encounter some troubles with the car you will buy. Then again, what it will involve is the promise that in case your car breaks down, you will not need to spend any money to repair it. Even supposing that you will not spend money on the needed repairs, you still need to remember that there is a good possibility that you will spend plenty of time in the shop.
It is best that you will take note of the type of car warranty that car dealers are going to present to you, since they also differs from a year up to ten years. This can be determined by a number of variable for example type, price, as well as brand. There are those car dealers offering car warranty for a particular number of miles, or for a particular timeframe, and there are car warranties that combine those two. That is why when purchasing a car, no matter if it is a used one or a brand new one, you need to ask for the car warranty's terms as well as condition, and in addition to that, be sure to absorb each and every detail handed to you.
There are various kinds of car warranty offered these days that is why it is important for you to understand them completely so that you will be able to know what you have to do if technical problems arise. As regards to basic car warranty, every part of the car will covered, disregarding pieces including brake shoes, oil filters, and tires given that those pieces are predisposed to wear and tear. If you are looking for the best car warranty, you need to check out Cars Protection Plus.
Everything You Need to Know About Car Warranties
A lot of people wanting to buy a car tend to forget that they must also consider knowing what kind of car warranty will be included in their purchase. In the sea of car warranties in the car industry, it is highly recommended that you go for one that has proven to provide only the best car warranty coverage to their clients and that is the Cars Protection Plus. When you still cannot afford to buy a new one and opt to buy a used one, then you can still get car warranties only that some of them are being offered at a limited time period. If you are lucky, then you could be buying a second hand car that still comes with their original car warranty. Even so, which of these car warranties could be applicable to your case?
Before anything else, you should know that even if you have a car warranty, it does not immediately imply that you can save all of your car problems. Take, for example, using your warranty on the car that needs repairing can be a good thing, yet there is still some waiting time involved before your car can be picked up by you and so you can use it. Therefore, if you can only afford buying a used car, it is a must for you to do some digging about its history before you make a final deal with the seller or dealer. If you want to learn more about the used car you plan on buying, see to it that you check its Carfax report. Also, you would need to inquire from your car seller or dealer if the car was ever returned in favor of the lemon law or at a time that it has been a part of an accident. When you still want to be assured that you are not being ripped off by the car dealer or owner, then you can contact your trusted mechanic to let them check if the used car that you are planning to buy is really worth it.
Since car warranties are a must, always remember to ask your car dealer if the car still has a warranty that is valid from the manufacturer and if they will be giving another warranty for it. Be careful in believing right away that the car still has a valid manufacturer warranty because there are some car dealers that just say so even if it is no longer true, and so, it will be best that you contact the manufacturer of the car instead. Make sure to get the details in written form when it comes to this coverage. When the car that you plan on buying is protected by Cars Protection Plus, then this will be easy to get. Now, before you sign a contract, see to it that it does not include saying that all warranties will be considered invalid even those that your state law provides.